Elite Cheer prides itself on having not only qualified, certified staff but also some of the top in the country. All staff have been credentialed through a rigorous process under the USASF (United States All-Star Federation) – of which the owners are state directors. Our staff have trained with top coaches across the country including Olympic Gymnastics Mens Coach Fransis Allen, UNL Womens Gymnastics coach of the Year Dan Kendig, the all time Collegiate National Champion Cheerleading Learder James Speed. All of which are considered personal friends and whom we look to for continued training and guidance in coaching skills.
Founder - Co-owner
Lance Stoltenberg
×
Lance Stoltenberg
Founder - Co-owner
Lance Stoltenberg was a collegiate gymnast his freshman year at the University of Nebraska - Lincoln and after sustaining a gymnastics career ending injury he later became a cheerleader at the University. He earned top honors in cheerleading including three Collegiate All American Awards from NCA (National Cheerleaders Association), as well as back to back Best Tumbler awards and Best Stunting awards in the region. Lance graduated from the University of Nebraska-Lincoln with a Biology degree and Masters work in exercise physiology & nutrition. Lance is AACCA safety certified as well as USASF Credentialed through Level 6 in all three categories of Stunt, Tumbling, and Basket Tosses. Lance has spoken and continues to speak at regional meetings to instill a continued standard for progress and safety within our industry. Lance was voted into the NAB (National Advisory Board) this year with the USASF and will continue to uphold their standard in safety and progression.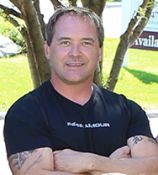 Founder - Co-owner
Kevin Hooker
×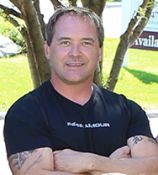 Kevin Hooker
Founder - Co-owner
Years in industry: OVER 30. Years coaching: 27. Brought All-Star Cheer to Nebraska. Helped mold and create the cheer community with over 25 years of real experience in the all-star cheer industry. Former Director for the state of Nebraska for the USASF credentialing program as well as Former Director for the state of Nebraska for the American Association of Cheerleading Coaches & Administrators (Now USA Cheer). Was on the UNL cheer team for 4 years and was named Captain senior year. Graduated with an Engineering degree majoring in construction management in 1995 from the university of Nebraska Lincoln. Holds a 5th degree black belt in Kenpo Karate and title Shihan (master). Is also a brown belt with 2 stripes in Brazilian JiuJitsu. I have 3 children (Vanessa, Dominic, Jaideyn)  Vanessa (my oldest) cheered and competed in all star for over 13 years – went on to cheer and compete at the collegiate division 1 level. Dominic (my protégé) played football starting his sophomore year – earned state runner up class A, now playing at the colligate level. Both Vanessa and Dom graduated top 25% of their class.  Jaideyn (my youngest) cheers all-star, becoming a star of her own making. Not quite in high school yet – but making herself known. I've watched this industry grow from (2) age divisions (Junior & Senior) with NO level restrictions, to 3 age division (adding youth) and 3 level splits Novice, Intermediate, Advanced – to what it is now. Over 6 age groups with 7 designated levels, further splitting those into size as well.  It's an incredible journey when you think about it.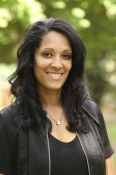 Founder - Co-owner
Shawnda Hooker
×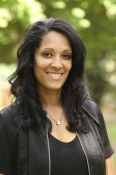 Shawnda Hooker
Founder - Co-owner
Shawnda Hooker was a cheerleader at the University of Nebraska-Lincoln, and was Kevin & Lance's prodigy. She received NCA recognition when she and Kevin took runner up in Best Regional Stunting award (second only to Lance), and also received the NCA collegiate All American award. Like all of our mom coaches - she is a volunteer specialty coach; her area of expertise is stunting and closing the routines. She helps maintain communication throughout Elite with organizational input. Shawnda graduated from the University NE-Lincoln with a BA in Arts & Sciences, and then went on to receive an Associates Degree in Radiologic Technology. Currently she works and has a career with a large pharmaceutical company.

Danielle James
×

Danielle James
Bio Pending

Sam Price
×

Sam Price
Over 20 years of Cheerleading experience. I graduated from Millard West where I was on 2 National Championship teams. I have been coaching going on 18 years, of those, I have been with Elite Cheer for 13 years.
After I graduated, I spent 7 years teaching cheerleading summer camps for the Universal Cheerleaders Association (UCA) under Varsity Brands. Through my job at UCA I judged local and regional competitions as well as hosted and taught coaches clinics and educational seminars.
Over the years I have Choreographed throughout the Midwest, and for local programs as well as consulted on tryouts and routine clean up. Through my years at Elite, I have coached many different age groups and levels and most recently I became USASF Credentialed for levels 1-5.
Outside of coaching, I have been married for 4 years, with baby on the way and have 2 adorable puppies, Hercules and Hagrid.

Trevor Uden
×


Kennedy Brester
×

Kennedy Brester
Bio Pending

Jordan Anderson
×

Jordan Anderson
Bio Pending

Jasmine Schramm
×

Jasmine Schramm
Jasmine has been teaching tumbling and dance for 10 years. Her passion lies in helping kids achieve their goals and teaching them about the anatomy behind tumbling technique. While Jasmine focuses on dance tumbling, she is excited to work with any student passionate about growth. When not coaching tumbling, Jasmine is running her dance studio, Dance Out Loud Productions, and playing with her dog, Toro! Jasmine has been with Elite Cheer for 3 years and her favorite part is watching students advance and reach their tumbling goals!